Last Modified on
Sunday, December 13, 2015
Our Block Music Teachers
Three certificated teachers visit each school two times each week. These teachers who are described below are from the music disciplines: strings, band, and vocal. This allows students to a choice of what they want to do for music.
Kory Wentzel- 4th Grade Strings and 5th grade Band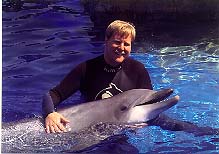 Kory Wentzel's successful music experiences at El Toro High influenced him toward a career in music. After receiving The Portland Rose Parade award of "Outstanding Drum Major", he headed off to UCLA where he earned his B. A. degree in Music Education. During that time, Kory toured 12 states and 9 countries as a trumpet player with various Jazz and Wind Ensembles. He also performed at The 1988 World Expo in Brisbane, Australia. Kory recently received his Masters of Science in Educational Leadership through California State University, Fullerton.

After graduating, Kory taught at Huntington Beach High School before coming to Capistrano Unified. This is his twentieth year with the Block Music program. In addition to teaching Block Music, he was the Assistant Marching Band Director at Capistrano Valley High for three years. In 2010, Kory was awarded Teacher of the Year recognition in CUSD for Elementary Music.
Kory is an avid Angels baseball fan and has an extensive collection of autographed baseballs. He has an nine-year old son Jack who keeps him on his toes.
Bill Hunker- 4th grade and 5th grade Strings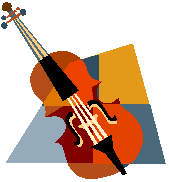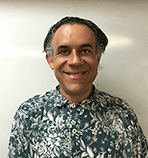 More Information about Mr. Hunker is coming.... Stay Tuned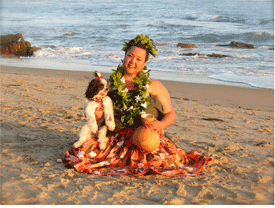 Misha Voss- Vocal / General Music
Ms. Misha Voss is the General Music and Choir Block Music teacher and has been teaching vocal music in the Capo District for over 18 years. Born into a culturally diverse and musically rich family, she credits her passion for the performance and instruction of music to her family. "Growing up in a large, extended family, I experienced music in six-part harmonies when all of my aunties and uncles sang together. It made sound come alive and multi-dimensional."

Misha grew up in the city of Diamond Bar, California and was involved in volleyball, tennis, and fine arts of many different kinds. "In my family, everyone plays an integral part of the dynamics, whether child or adult. The value of education and family were imparted from the time you were a keki. Music was something you lived, and it lived within you. From the age of two, we were already hula dancing and singing for an audience." It is this spirit of aloha that Misha wishes to impart to her students.

While attending Diamond Bar High School she was able to tour seven countries in Europe singing and dancing in music festivals around the world. She continued her studies in music and earned a BA in Music Education from CSU Fullerton. Years later she went back to her alma mater to earn her Masters of Science in Educational Leadership.

When not teaching music for CUSD, Misha serves as Director of Music Ministries at Beatitudes Of Our Lord Church in La Mirada where she directs, writes, and sing for her community. Her joy in celebrating her faith while utilizing her skills in music enables her to experience a life filled with treasured friends and cherished family. The newest addition to her family, Haiku, a shih tzu, has Misha walking the coastlines of Pacific beaches looking for the perfect place to splash in the waves and enjoy the sunset.

Misha is thankful for the opportunity to share her love of music with her students and celebrates the opportunity to link music, games, theatre and dance with learning experience.


Kathi Haack- Vocal / General Music
Mrs. Haack is beginning her 32nd year of music teaching this year, 17 of which have been in Capistrano Unified. During her 31 years of teaching, Mrs. Haack has been fortunate to have the experience of teaching children at every grade level, from Kindergarten through 12th grade. Mrs. Haack received her Bachelor of Music degree in Music Education from Chapman University, as well as her Music teaching credential. She also completed a Master of Music degree at Cal State Fullerton. Mrs. Haack grew up in the Riverside area, where she was very involved in her school choirs as a middle and high school student, as well as being very serious about her piano studies. Mrs. Haack is married, and loves spending time with her husband, their family and friends, and especially with their two "furry children" (dog and cat).